Main content start
Back
Master of Nursing (Clinical Leadership) - Western Sydney University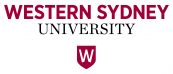 2 years part-time
Commencement : OCT 2021
Application Deadline : 15 July 2021
English
Programme Features
The programme is uniquely designed for nursing professionals to develop their leadership capacity in a manner that enables them to implement transformative change while maintaining nursing excellence within the clinical practice environment.  The programme aims to provide Registered Nurses with the theoretical knowledge and critical thinking skills to prepare them for advanced practice in the clinical setting. Graduates will be able to synthesise and apply advanced nursing concepts in order to lead nursing practice and optimise health outcomes.
IMPORTANT NOTES
With effect from 25 October 2021, all students and staff entering HKBU Campuses* must have been fully vaccinated 14 days prior or more. For individuals who cannot receive vaccinations on time for medical or other reasons, a negative result for a COVID-19 test carried out by a Government recognized route for testing in the last 14 days is required for entry into the Campuses.
All classes will be delivered face to face in 2021 Autumn Term. However, the School reserves the right to arrange online or mixed mode teaching due to the changing situation of COVID-19.
* including SCE Learning Centres