Main content start
Back
Master of Nursing (Clinical Leadership) - Western Sydney University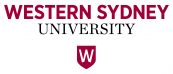 2 years part-time
Commencement : OCT 2022
Application Deadline : 30 JUN 2022
English
Programme Features
The programme is uniquely designed for nursing professionals to develop their leadership capacity in a manner that enables them to implement transformative change while maintaining nursing excellence within the clinical practice environment.  The programme aims to provide Registered Nurses with the theoretical knowledge and critical thinking skills to prepare them for advanced practice in the clinical setting. Graduates will be able to synthesise and apply advanced nursing concepts in order to lead nursing practice and optimise health outcomes.

The above information is for reference only. The School reserves the right to make alterations or to cancel any class/programme without prior notice.

IMPORTANT NOTES
Starting from 24 February 2022, all students and staff entering HKBU Campuses (including SCE Learning Centres) must follow the vaccine bubble arrangements. Please click here for details.