Main content start
Diploma of College Foundation Studies
Back
CP0246
Diploma of College Foundation Studies
大專基礎教育文憑

CEF Course Code: 37L108422
1 year full-time
Qualifications Framework Level : 3
Commencement : SEP 2023
Application Deadline : 31 AUG 2023 (Applications will be considered on a first-come-first-served basis)
English
Programme Features
1-year full-time studies
Students can obtain conditional offers through the Special Admission Scheme of HKBU Higher Diploma Programmes offered by SCE and Associate Degree Programmes offered by CIE
English is used as the main medium of instruction to enhance students' language abilities in listening, speaking, reading and writing
A selection of elective courses are offered to provide students with the opportunities to gain knowledge from different disciplines and broaden their horizons
This programme will develop students' personal values
Alumni Sharing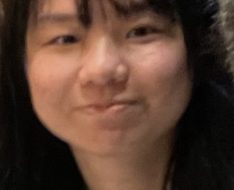 The progamme broadened my horizons as I could take different new courses and become interested in them. It also helped me to have a clearer idea about my further studies. On the other hand, I had a good relationship with my classmates. My communication and critical thinking skills improved through different group projects and discussions. While the medium of instruction of the Diploma of College Foundation Studies programme was English, the programme polished my English abilities. Now, I have more confidence in speaking English.
LUK Sin Yi
2021-22 intake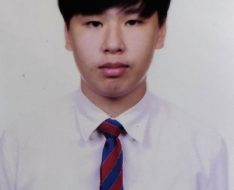 Disappointment in HKDSE was not the end of my learning journey. The Diploma of College Foundation Students (DCFS) provided me another opportunity to continue my studies and it was my stepping stone to a degree programme. In the past year, DCFS maintained my momentum to learn and study. I also made new friends and expanded my social circle. We studied together and supported one another.
LEUNG Chun Hei Justin
2021-22 intake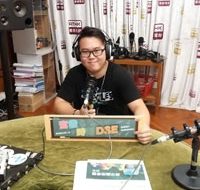 This programme can enable us to have a new start and a new journey. We may encounter some failure in the DSE, which could be discouraging. I wasn't an exception at all. However, our past never defines our future. This programme allows us to start over again and strive to get back to the university. It won't be hard as long as we try hard and work hard. Also, I found it a fruitful year taking this programme since I got to learn a lot of practical skills, such as some useful writing formats for future use in the university. Eventually, what I want to say is, "The past is behind — learn from it; the future is ahead — prepare for it." Hope you all will have a wonderful and joyful year. All the best.
WONG Tseng Mun Tom
2019-20 intake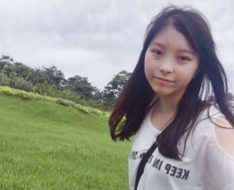 I am glad that I have made the choice to study this Foundation Diploma programme. In the past year, I have got to make some new friends who were wonderful team players and with whom I shared my memorable school life. I also acquired some useful skills especially in English, such as phonetics and writing. There had been challenging times when I got busy with assignments and projects, but the curriculum tailor-made for me and my schoolmates had pushed us to read more and to train hard so as to get us prepared for further education. The DCFS programme has been a stepping stone leading me towards my dream study programme and a field of my passion.
CHAN Mei Lam Kathleen
2018-19 intake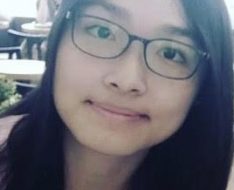 I felt very happy in the past year as I have gained much knowledge in this programme. The courses built up my foundation abilities in many ways so that I could move on with my studies. I learnt to be brave and do my best in all aspects of my personal development. Particularly, I was impressed by the Disneyland career day-programme, which was one of the extracurricular activities in my DCFS year. My friends and I were sponsored by the School and we learnt some useful tips about working at an international company. I hope more people can join DCFS and experience the same rewarding year like I did.
CHU Hiu Ying Christy
2018-2019 intake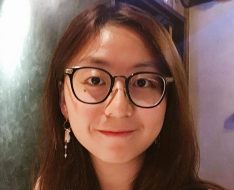 This programme has enabled me to learn and question more. My teachers made a lot of effort outside the class time to help us study and answer our questions. I have not only gained book knowledge, but also acquired some useful English speaking skills which have raised my confidence in communicating with people. Most importantly, through this programme, I have developed a positive attitude in my study.
FUNG Wan Chi Gigi
2018-2019 intake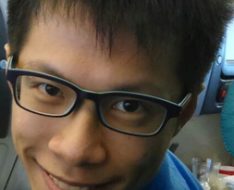 As a disabled student, it is hard for me to get out of a comfort zone. The Diploma of College Foundation Studies of HKBU let me get out of the comfort zone and broadened my social circles. The programme also helped me build a good academic foundation and prepared me well for higher levels of studies.
WONG Ming Choi Tom
2016-17 intake
| | |
| --- | --- |
| | This course has been included in the list of reimbursable courses under the Continuing Education Fund. This course / The mother course (Diploma of College Foundation Studies) of this module is recognized under the Qualification Framework (QF Level 3). |

The above information is for reference only. The School reserves the right to make alterations or to cancel any class/programme without prior notice.

Programmes offered by the School of Continuing Education (leading to HKBU awards or SCE awards, or collaborative programmes) are conducted at various teaching venues, including Kowloon Tong and Shek Mun (Shatin) Campuses and Learning Centres in Tsimshatsui, Kowloon East, and Wan Chai. These venues are well-equipped to support students' studies. While most of the classes are held at either the Kowloon Tong Campus or the Shek Mun Campus, depending on the School's development, students may be assigned to take classes at other venues during their study period.