Main content start
Back
Bachelor of Commerce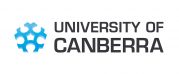 Part-time
Programme Features
The Bachelor of Commerce degree provides a creative and flexible programme of studies in commerce and business that is consistent with educational best practice. Students may study exclusively within traditional and emerging business domains such as accountancy, banking and financial services, economics, entrepreneurship, financial planning, human resource management, information systems, international business, and marketing.
The Bachelor of Commerce is designed to develop business professionals who have the relevant knowledge and skills for admission to their respective professional communities and who are also equipped to solve problems within a multi-disciplinary business environment. This degree requires students to undertake a major in Business Administration which offers students insights into how to grow and develop business through units such as Entrepreneurship and Introduction to International Business.
Click here to download Programme Brochure.
The above information is for reference only. The School reserves the right to make alterations or to cancel any class/programme without prior notice. Students are advised to follow the requirements listed in the course information distributed on admission.
The School reserves the right to arrange face-to-face, online or mixed mode teaching in 2020 Autumn Term due to the changing situation of COVID-19.