With an aim to develop a positive, inclusive and respectful learning environment to all students, various student activities and staff seminars are organized to enhance the understanding and knowledge of special educational needs. 
Diversity & Inclusion Ambassador Scheme 2022-2023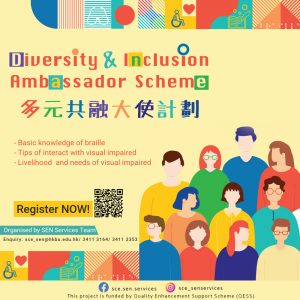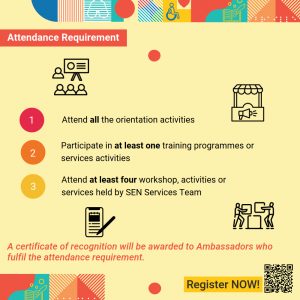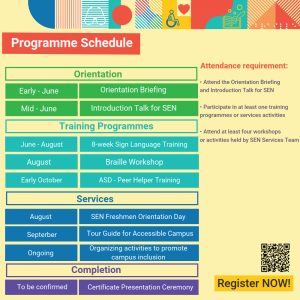 The Diversity & Inclusion Ambassador Scheme offers students a variety of ways to engage in, and reflect upon, activities and experiences related to diversity and inclusion. The scheme provides a unique opportunity for students to take an active role on campus to organize activities to promote diversity, cultivate a positive, inclusive campus culture and support peers with SEN. A spectrum of training activities will be offered to equip student ambassadors with the necessary knowledge and skills.